Dalian Greensnow Egg Products Development Co, Ltd. currently has two chicken farms: one is Dalian Greensnow Egg Products Development Co, Ltd. Chicken Farm, located in Pulandian District, Dalian City, Liaoning Province. The other is Donggang Greensnow chicken Farm, Located in Helong Town, Dongeang Dandong City, Liaoning Province, The two chicken farms are far away from villages, with abundant vegetation, fresh air, pleasant climate and excellent breeding environment.
The chicken farms are large-scale modern layer farms invested and constructed by Dalian Greensnow. lt has modern chicken houses, equipped with mechanical feeding, automatic drinking water, mechanical fecal scraping, temperature control system, ventilation system, water curtain, spray disinfection and other facilities, brood houses, egg warehouses, feed warehouses, cleaning and disinfection facilities, personnel dressing and disinfection rooms, veterinary rooms, dead or eliminated chicken treatment facilities etc. At the same time, an automated feed processing plant has been built to provide high-ouality and safe feed for its own chicken farms.
In addition, the chicken farms of phase lll is under planning, and the scale of the company's large-scale modern layer chicken farms has basically taken shape. After the completion of the construction, it will further meet the needs of production and processing, and provide a reliable and high-quality egg source for Dalian Greensnow Egg Products Development Co, Ltd.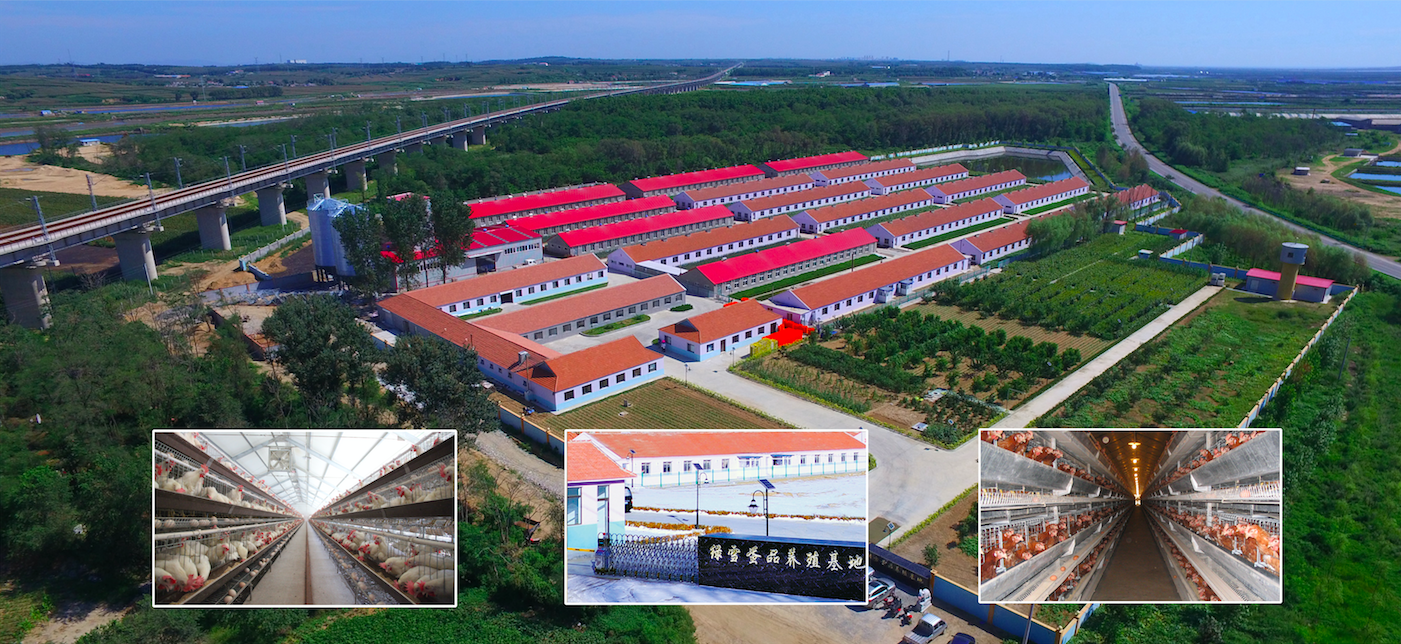 ---